Mental Health Personal Responsibility Essay
Yorg
/
April 30, 2013
By Jocelyn Streid
This essay is a winner in the Duke School of Nursing's Global Health Essay Contest.
"When most people think about crime, poverty, and hunger, they picture the inner city. They picture dirty streets and gangs and chain link fences. They don't picture rolling hills or clear brooks or houses nestled in the woods. They don't think rural. They don't think about us."
The words of one of my research mentors has stuck with me three years after I spent a summer with her in a Appalachian town about the size of my high school. I was teaching smoking cessation classes and studying how faith communities might serve as important social networks for preventative health interventions to target, but I was also learning about a culture that was not my own. The town was a hub of extraordinary Appalachian oral history, art, and music, but it was also a place where fast food dominated the restaurant scene. It was a place where many lacked health insurance but everyone knew friends, family members, and neighbors who had died of preventable and treatable illnesses. It was a place where diabetes and lung cancer ran rampant, where hospitals were half a day away, where food stamps didn't cut it, and where many I knew dreaded the monthly onslaught of bills. In the Appalachian town, I learned that health isn't just about malignant cells or defunct immune systems or viral invasions – it's also about food accessibility, whether or not your friends smoke, HIV/AIDS education, and the poverty line. It's a place that broke my heart, but it's also a place that taught me I want to be a doctor who will serve the underserved.
Since that summer, I've used my college career to explore issues of health equity and fairness in various forms. The summer after my sophomore year, I explored rural health abroad. After interning in a public hospital in middle-of-nowhere South Africa for two months, I learned how the residues of structural racism, combined with crippling poverty and poor government policy, perpetuate conditions that produce HIV/AIDS, tuberculosis, and malnutrition. Healthcare was free to all, but when hospital staff complained about patients as if they weren't there and the "good" doctors were the ones who had to falsify patients' CD4 counts to get them the government anti-retroviral medications they needed but didn't quite yet qualify for, the hospital was an alienating institution for those of low income and little education – one that scared people off as often as it helped them.
Soon after, I spent a semester studying global health disparities in both India and China through the Global Semester Abroad program. By conducting interviews and listening to narratives of villagers in rural Rajasthan and migrant laborers on the outskirts of Beijing, I learned how the nuances of culture can serve as impediments to good health. My research informed the policies of a local health NGO, and my photography helped them publicize their mission. I'm currently working with a Duke professor to share my photo essays with a larger audience.
Unable to forget my experiences in South Africa, I spent last summer in London, conducting research on palliative care in sub-Saharan Africa. Lack of resources has placed the burden of end-of-life care on family members of the dying, who often lack the time, education, money, and emotional strength to bear the strain of their responsibilities. I'm working with King's College of London to submit my research for publication. Meanwhile, my work in health disparities continues here at Duke, as I write a senior thesis on palliative care in America.
As I become a doctor dedicated to palliative care for the underserved, I'll move forward with the conviction that neither a good life or a good death ought to be denied to anyone on the basis of geographical location, socioeconomic status, social capital, or education. I suspect that my career will take me to rural areas with few doctors and academic institutions where there are many; wherever I am, I know that my time in the Appalachian town will forever shape the way I think about medicine, community, policy, and equality.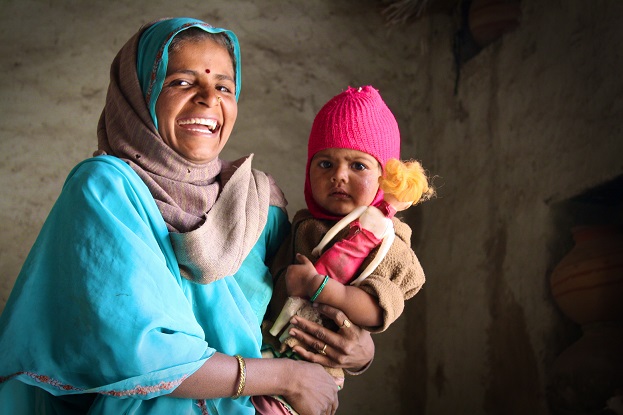 Show More
Personal Responsibility and College Success
Cody Murphy
GEN/200
October 16, 2012
Alyse Stone
Personal Responsibility and College Success
Thesis Statement
Some people believe that they can keep their same routines and successfully complete a college degree. Students must analyze and adjust their personal responsibilities to be successful while attending college.
College success depends on the ability to balance personal responsibilities and academic requirements. Some students do not change current routines while attending college. A student must change routines in daily life to be successful in college. Personal responsibility is the responsibilities and obligations people have to themselves and others. Personal
…show more content…
189). Fatigue may set in and cause a person to make errors on an important assignment. Low self-esteem can also impact a student's grades and attendance during academic courses.

A student must manage his or her mental health and stress levels to be successful in school. Clear thinking is essential while attending classes. Taking time to meditate allows a student to re-connect with oneself. Students should always be mindful of their mental status. "We find that depression is a significant predictor of lower GPA and higher probability of dropping out, particularly among students who also have a positive screen for an anxiety disorder" (Eisenburg, Golberson, & Hunt, 2009, p. 2). People who do not manage their mental status are more likely to fail academic studies.

Managing stress is another important factor in college success. Students have very demanding schedules and personal responsibilities. "Analysis demonstrated that older students and those who were more satisfied with their physical health reported a higher level of psychological well-being" (Chow, 2010, p. 474). Stress can make a student irritated and frustrated causing the student to rush a report without proof-reading accordingly. Anxiety resulting from too many personal responsibilities should be addressed. Students can manage stress with a logical schedule and proper planning. Successful students organize